About us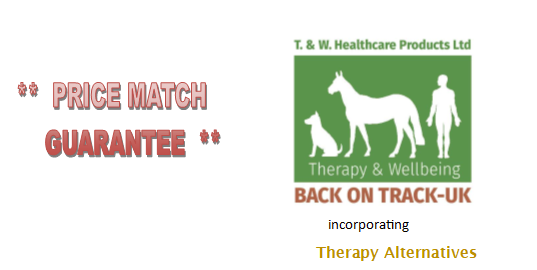 BACK ON TRACK-UK (T. & W. Healthcare Products Ltd t/a.), who's long-standing core business is Back on Track® products, was established in 2004.
Back on Track is the name of a range of high quality healthcare aids and garments, developed in Sweden, designed to provide therapy and well-being.
Almost all Back on Track® products are manufactured using functional textiles (Welltex™ , Iontex® & Haematex ® ). The unique, technological, ceramic infused fabrics (advanced woven material, in which minute ceramic particles bonded into the fibres), reflects the wearer's body warmth as FAR Infrared energy - a proven therapy that penetrates through the skin to the subcutaneous tissues and joints, warming up the muscles and connective tissues, thereby assisting in lessening the risk of strains/injury, promoting healing & recovery from injuries, diminishing discomfort, increasing circulation and reducing swelling/inflammation.
With the exception of certain fittings and attachments, Back on Track® goods do not incorporate any metals, chemicals, electrical devices, plastics nor magnets - they work constantly (while being worn) and completely naturally and can give greater benefit than that of the basic neoprene, fleece, electronic, chemical or magnet merchandise. Plus, because they are not disposable and are designed to be durable, they have become an environmentally friendly option.
For the wearer, Back on Track® products can provide an element of support, but, more importantly, heat therapy, which is aimed at giving continuous relief from the pain and discomfort of illnesses such as Arthritis. They work completely naturally by using the infrared therapy principal in reflecting the wearer's body heat (a form of energy that has a documented and proven pain relieving effect). This reflected heat can reduce inflammation, ease muscle tension, support blood circulation and help to hasten the healing process. Their use is generally for remedial and preventative measures, targeting a specific area of the body (although they are extremely effective in warming up muscles prior to physical exercise or work, thereby minimising the risk of strains or injury) and, crucially, they can also expedite the recovery from established injuries. Most can be used continuously, but, obviously, as with any type of medical treatment, it is always wise to monitor the situation.
BACK ON TRACK-UK (T. & W. Healthcare Products Ltd t/a.), located in Leicestershire, England, is a leading independent supplier of genuine, renowned Back on Track® products (along with complementary merchandise from our Therapy Alternatives division), which are being increasingly recommended by Vets and other medical practitioners throughout the Country, probably due to their huge popularity within the Equestrian and Canine sports fraternity.

* UK based.
* Shipments from UK.
* Purchases covered by UK consumer protection law.
* Excellent Customer Service.
* Helpful and friendly staff, located in UK.
* Competitive prices.
BACK ON TRACK-UK and Therapy Alternatives are the trading names of T. & W. Healthcare Products Ltd. Back on Track®, Welltex™ , Iontex® and Haematex ® are actually the names and registered trademarks of Back on Track AB, the manufacturing/distribution organization, based overseas. (NB. Welltex™, Iontex® and Haematex ® refer to the specialized fabrics)
GIFT VOUCHERS AVAILABLE
Postage
Our FREE p. & p. option refers to standard Royal Mail 2nd Class (or Courier equivalent) within UK (2 - 4 working days from dispatch). 1st Class is also available from £3.95 (1 - 3 working days from dispatch) and other choices are readily available.
We do our best to ensure that all orders are processed & dispatched as quickly as possible, usually within 2 working days, so please be patient. Once posted, it becomes the responsibility of Royal Mail/Courier (not ourselves), so please allow sufficient time for delivery, and please be patient, especially at busy periods during the year.

(For International orders, a nominal carriage charge, applicable to the package size, weight & destination, may be advised separately).
More info can be found on the Terms & Conditions Page.

Opening hours are: Mon-Thurs 9am-5pm, Fri 9am-12.30pm. Orders received after the closing time will be processed the next working day.

Images used, on the Website, are for illustration purposes only and may not be an exact representation of the respective product.